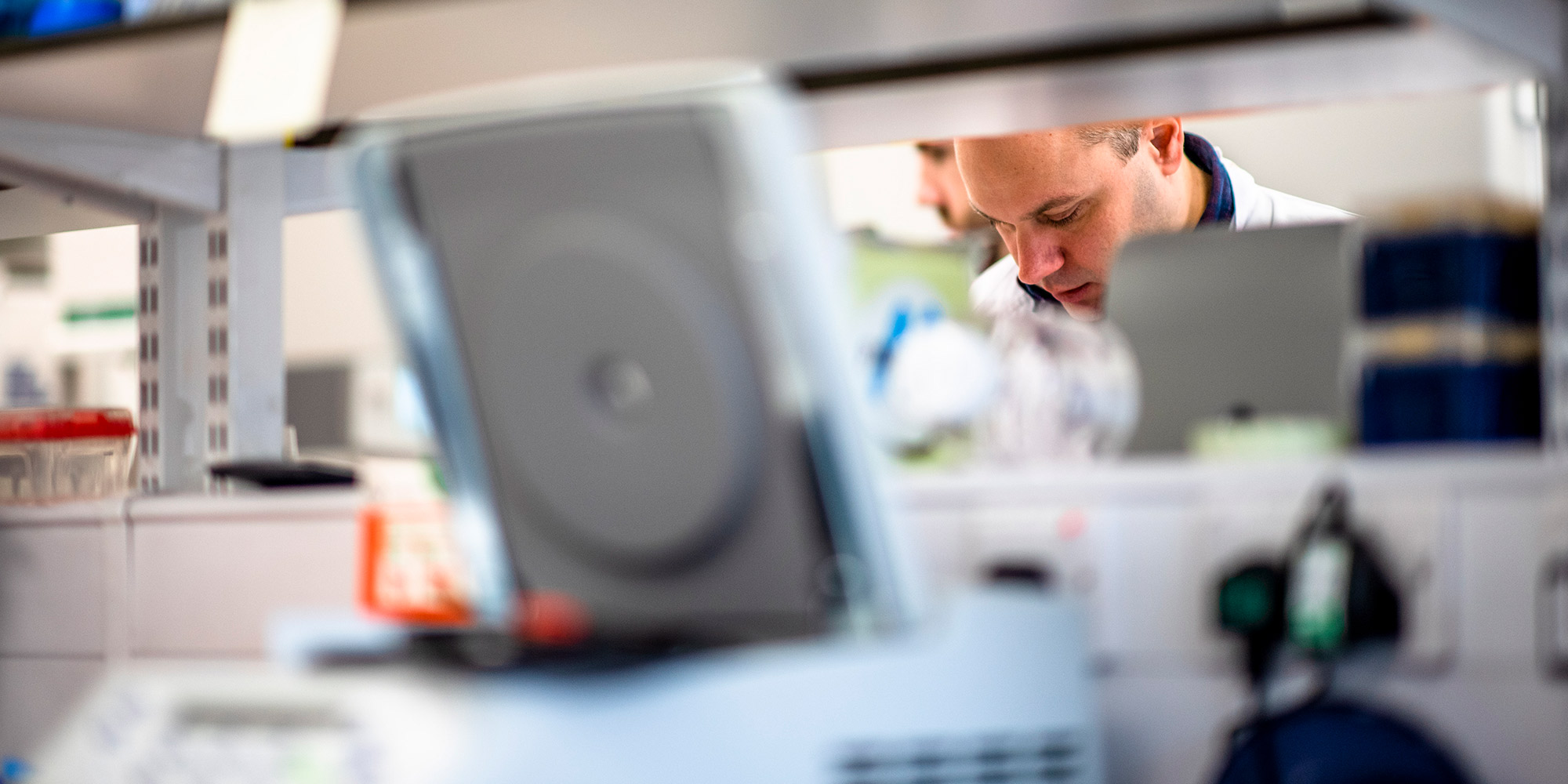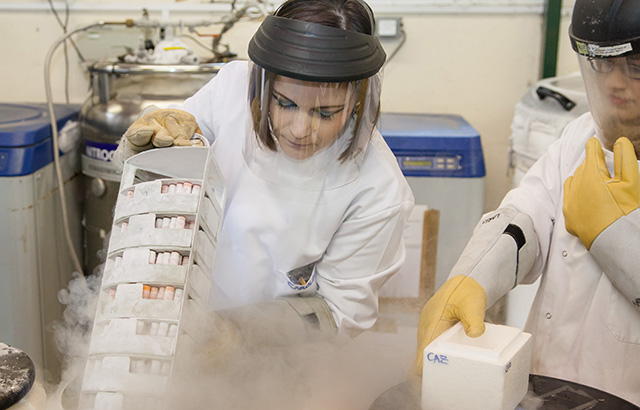 Queen Mary joins London cancer research powerhouse
The city of London will be transformed into a world leading hub for cancer biotherapeutics research and treatment, with a new £14 million investment from Cancer Research UK, announced today.
The new Cancer Research UK City of London Centre brings together world-leading researchers from Queen Mary University of London, UCL, King's College London, and the Francis Crick Institute, and represents the first time that these leading London institutions have partnered to tackle cancer on such a large scale. Cancer patients over large parts of the capital, including some of the most deprived areas of the city, will have the opportunity to take part in pioneering research as part of their treatment. Around 14 million people, in London and other areas of the country, will be set to have access to the very latest innovations in biological cancer therapies.
'A hugely exciting time for personalised medicine'
Professor Nicholas Lemoine, Director of Barts Cancer Institute, Queen Mary University of London, said: "This is a hugely exciting time for personalised medicine. With our growing understanding of tumour evolution and the combined capability of our partner universities and hospitals, this new CRUK City of London Centre has the potential to become world-leading in the development of new biological therapies for cancer." The Centre will focus on a pioneering field of cancer research known as 'biotherapeutics' – defined as any type of treatment that is produced by, involves, or manipulates living cells. These therapies are based on biological processes in cells, which can be engineered to help fight cancer. For example, immunotherapy has transformed our ability to treat some types of cancer, harnessing the body's own powerful immune system to eliminate cancer cells. Dr Iain Foulkes, Cancer Research UK's executive director of research and innovation, said: "Our investment represents a major vote of confidence in London's place at the heart of global biomedical research and is predicted to bring enormous benefit to the city's residents, businesses and hospitals."
Tranforming cancer care
Professor Charles Swanton, Cancer Research UK's chief clinician, said: "We believe that, in the future, the biotherapeutics field will transform cancer care. However, there are several research challenges still to tackle. We need to understand why some patients respond to these new treatments while others don't, and how to identify which patients might experience harmful side effects." The City of London Centre will gather expertise from each partner institution including specialists in imaging, clinical trials and tumour evolution. Research will span all cancer types, including a focus on childhood cancers. There has been recent progress treating children with immunotherapies and researchers hope to extend this success to even more patients so that everyone, regardless of age or cancer type, can benefit from the latest innovations in treatment.
More information
For media information, contact:
Joel Winston
Public Relations Manager
Queen Mary University of London
email: j.winston@qmul.ac.uk