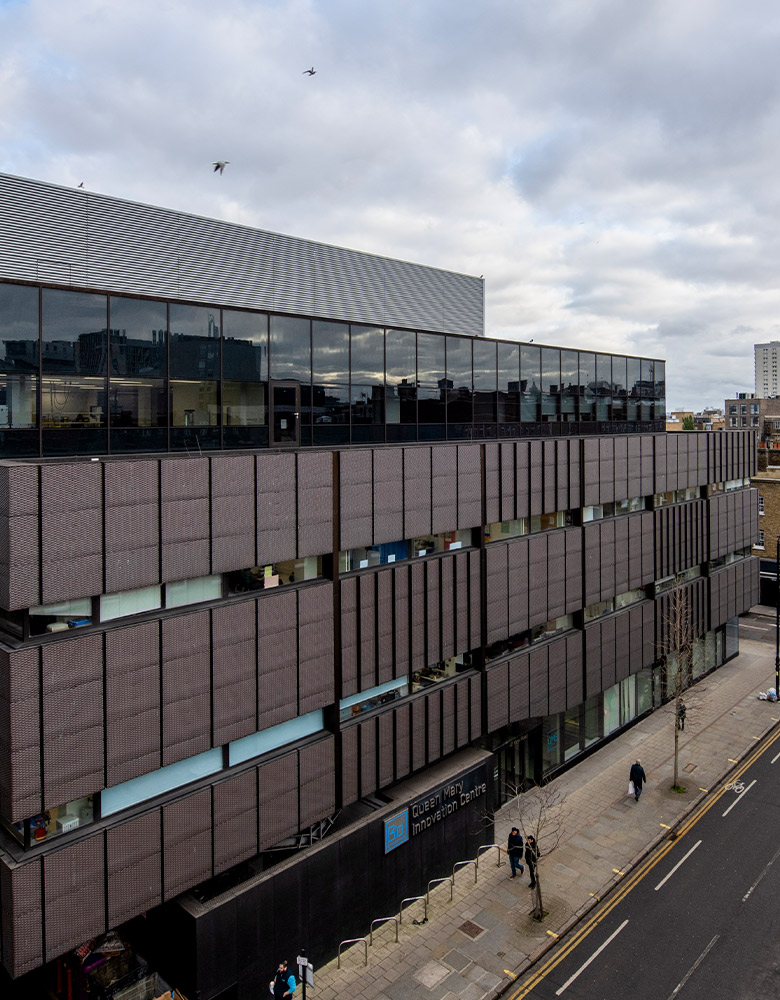 QMB welcomes You to Your Lab
We are proud to be able to offer you and your business the most premium laboratory and research space from London E1.
Become an integral part of scientific research at QMB with our offering of 39,000 sqft of custom lab and office space.
Our lab spaces are flexible to suit your needs with infrastructure to allow for bespoke fit-outs. Between 600 and 2,100 square feet of suites, our Cat II labs will suit your every need.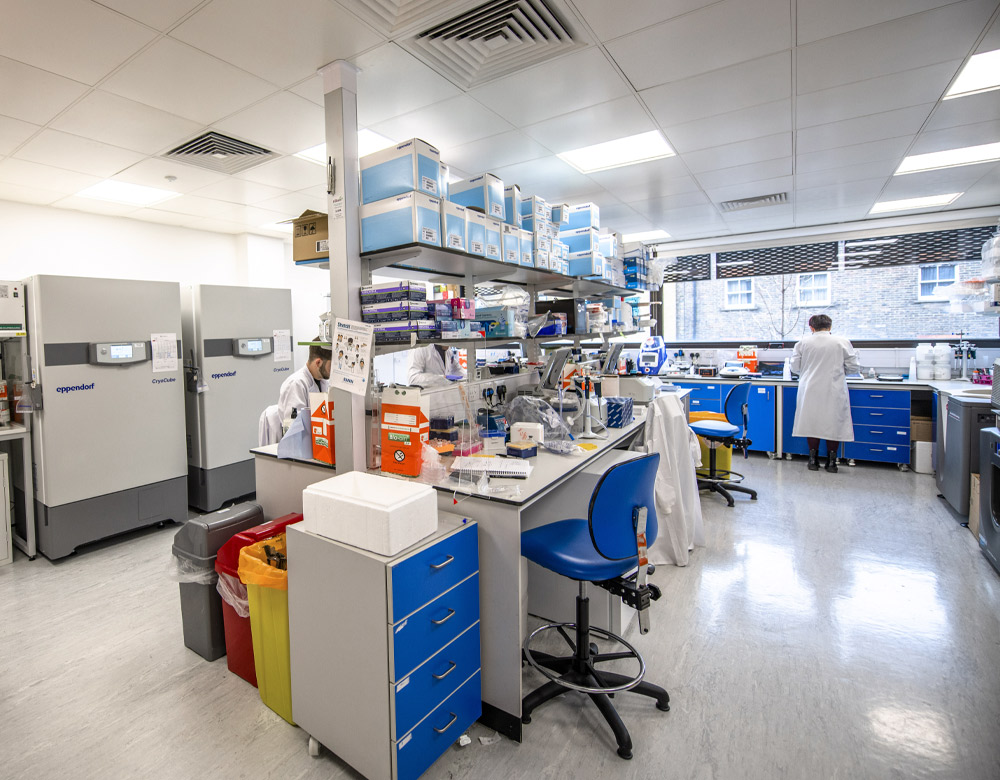 Specialised for Your Specialists
Whether you're a start-up or late stage company looking for expansion space, QMB can support all. With fully customisable lab spaces, we can support almost any equipment you wish to use.
Feet of State of the art Laboratory space within Central London
Seat Clarke Kennedy lecture theatre available for your use as a tenant
Days a year QMB Will be open to you for your usage
Minutes from London City Airport via train & car, connecting you to Europe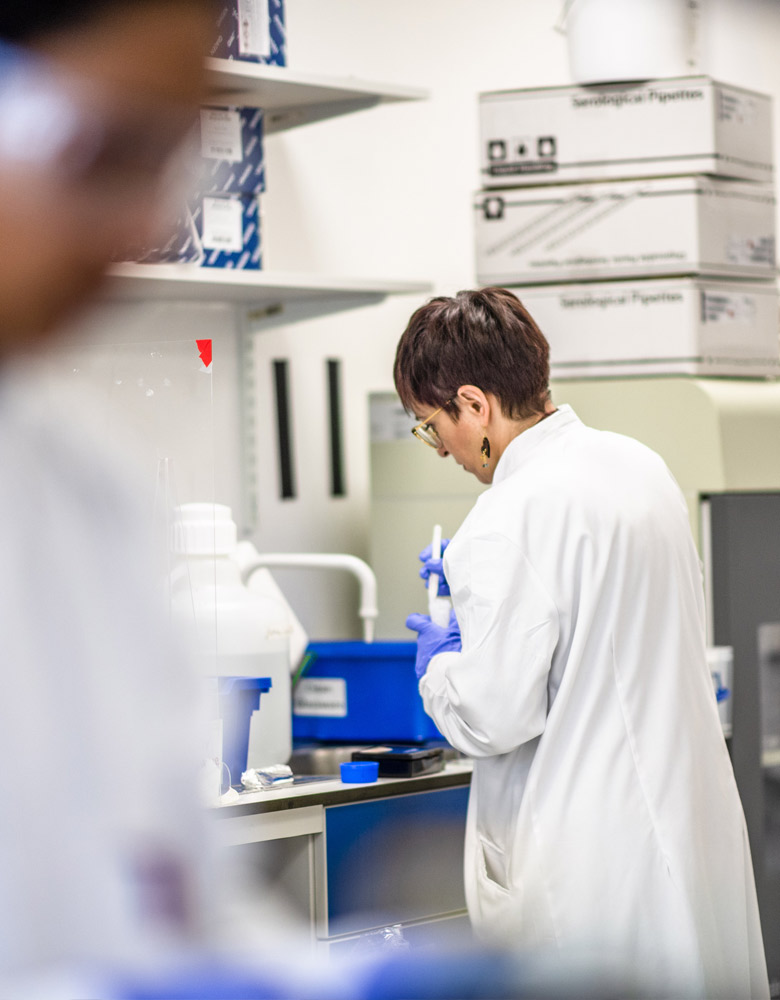 What Our Tenants Say About Us
"Our clinic at QMB is a critical part of hVIVO's infrastructure, where we have 24 quarantine rooms and our specialised virology and immunology laboratory. This was the first clinical facility dedicated to human challenge trials opened following the closure of the Common Cold Institute and we are proud to be operating our world leading clinical trials at these state-of-the-art facilities."
Yamin 'Mo' Khan, Chief Executive Officer, hVIVO
"The state-of-the-art facilities offered by QMB represented a perfect fit for BGI as we looked to put down roots in the UK. We needed a lab in the heart of London, tailored to our specific needs, which also provided us with enough space for us to grow. As we develop our various technologies and research programmes, the help, support and guidance from QMB has been invaluable."
Ryan Liu, General Manager, BGI UK
"The QMB Innovation Centre has been with us for over 10 years and has had a significant impact on our corporate development. We started out as a small tech start-up and now our company employs more than 200 people in four countries. From gaining access to investors and business mentors, to being able to use tailor-made laboratory space and ample serviced office and meeting rooms in QME next door, QMB has allowed us to grow in a very supportive environment."
Themos Kallos, co-founder and Chief Science Officer, Meta Materials Inc.
"QMB Innovation Centre's world-class facilities fulfil all our research needs and form a critical part of AviadoBio's infrastructure as a young dynamic biotech. It is a fantastic space with state-of-the-art laboratories, and we are thrilled to be situated in the heart of London alongside a hotbed of innovative companies."
Lisa Deschamps, Chief Executive Officer, AviadoBio
SUBSCRIBE TO
OUR NEWSLETTER
LECTURE THEATRES
& MEETING ROOMS